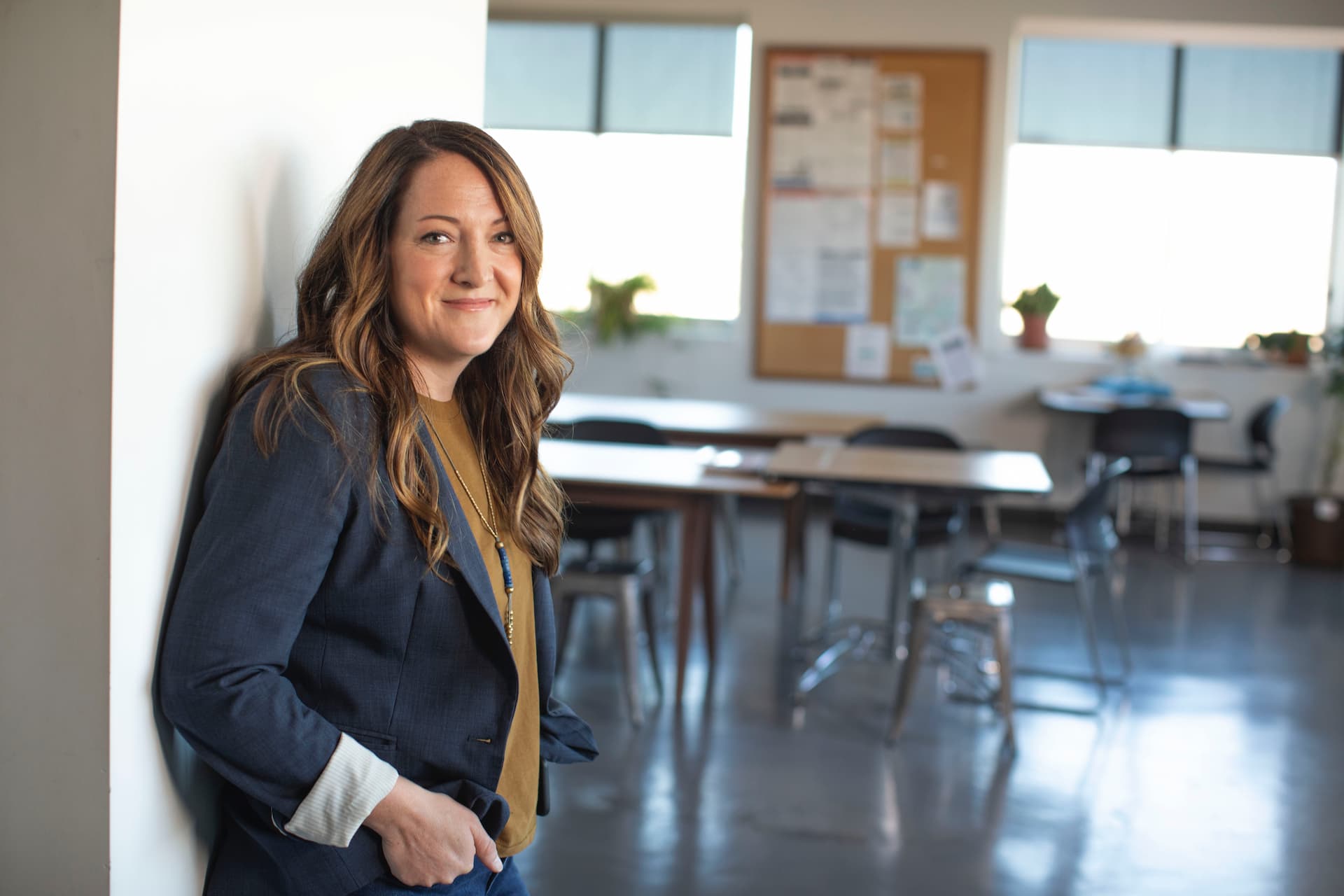 FOR SCHOOLS
Where good schools become
great schools
Unleash Learning for your teaching team – so they can make learning stick. For everyone. No matter what.
Next intake dates:
Curriculums change. Teachers come and go. Disruptions wreak havoc on well-formed plans. But what never changes is the need to communicate content in a way that sticks – and sparks behavioural change for students. That's where we come in.
Get the info pack
Add your details below and you'll instantly receive an info pack with a program outline and introductory video, to learn how you could unleash learning in your school.
The science of how we learn
Can your teachers teach in a way that makes learning stick? For every student? No matter what?
If your school is ready to move from 'delivering information' to students to making learning stick, Unleash Learning is for you.
This 3-year professional learning program is for schools who want to go from good to great. It embeds the science of how we learn into your school's culture and empowers your leaders and teachers to make learning stick.
Here's a hint. No matter what subject you teach or what age your students are, the system is the same. And it works.
How it works
Supporting and elevating your existing programs.
Your school will engage with a hybrid-learning model that blends online learning with interactive webinars.
Unique to the Unleash Learning program, you'll join a cohort of leaders and teachers from different schools. This cutting-edge approach sees you learning alongside educators from a range of learning settings – bringing fresh perspectives to open minds.
This is an embedded change model that ignites outcomes that last. By Year 4 you'll have certified Unleash Leaders in your team who can keep the momentum going.
Get the benefits
Apply the system in any teaching scenario
From teaching the most complex program, to presenting to the P&C committee, or leading a team meeting.
Teach effectively anywhere
In-person, online or a blended learning environment.
Become more agile
Learn to pivot successfully in times of change. If COVID's taught us anything it's the need for this.
Gain a shared language
Bring your team together with a common culture and pedagogy that means every program is consistent and works.
Embrace diversity and inclusion
Make learning stick for everyone – ensuring your teaching practices support the diversity of every learner.
Plus, your students will:
Experience powerful, positive changes to how they learn
Take what they learn and use it for the rest of their lives
Pass on their knowledge to others
Remember your school as the place where they learned some of the most important lessons of their lives.
Our next intake begins:
Keen for a taste?
School not ready to start the full program? Dr William DeJean is available for speaking engagements and learning check-ups.