We're excited to let you know that Unleash Learning for Schools enrolment starts on 27 July 2023.  Click here for the info pack. 
We open just once a year.
But if you've checked it out and thought – oh know another program! 😱🤯
You're not alone!
Many teams tell us:
We thought this was just another program.  But then realized…
… it's THE SYSTEM that takes what we're already doing well and finally brings it all together.👈🏽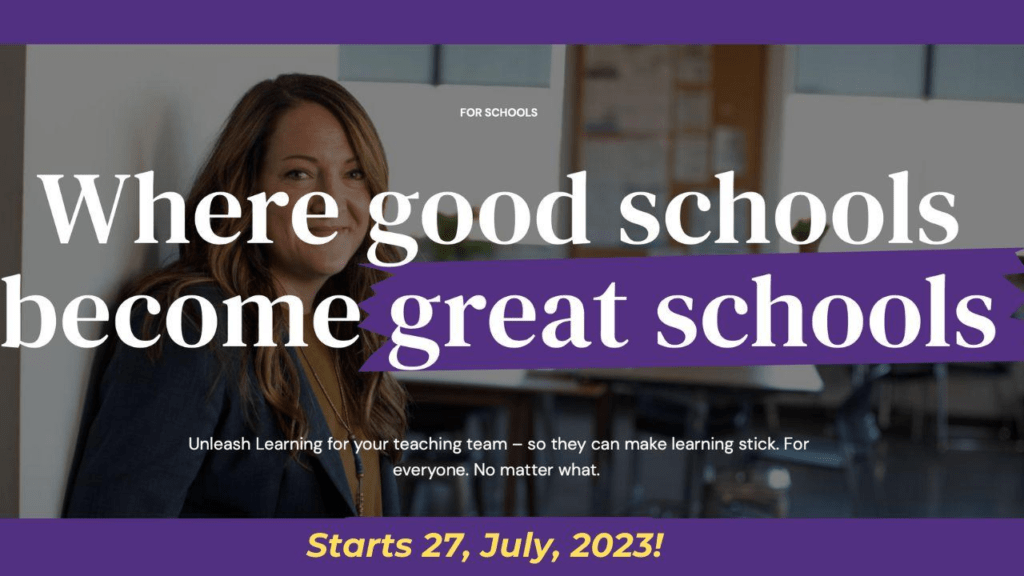 If you want:
a shared language

a shared teaching and learning mission

to embed the right system

high-quality teaching & learning across your school

learning that sticks for everyone
Great!  → This is the stuff that moves a good school to a great school.
And unleashes your teaching team's teaching potential.
Come join us in July.  We open just once a year!
The countdown is on!
Unleash Learning™